Mackenzie Lumbar Roll- Standard Size
Item: LR
Description: The Original McKenzie® Lumbar Roll – Standard Density – This lumbar roll has helped hundreds of thousands achieve freedom from common low back pain.
---

Mackenzie D-Roll
Item: DR
Description: D-Roll – This lumbar roll rests flat against a chair back or automobile seat and offers the same optimal support as The Original McKenzie Lumbar Roll
---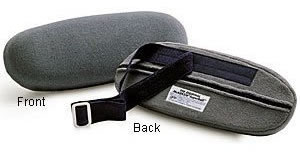 Mackenzie Super Roll
Item: SR
Description: Super Roll – This sleek roll is superior to all others in design, comfort and quality. The SR is made of high-resiliency pre-compressed foam, The Super Roll has a beveled design for optimal compatibility with car seats and chairs. A plush, velvety soft Polartec® fleece cover is removable and washable
---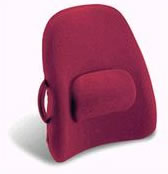 Obus Forme Full Backrest Cushion w/ Adjustable Lumbar Support
Item: OFLB
Description: Full chair back cushion with adjustable lumbar support.
Colors: Black, Grey or Red.
---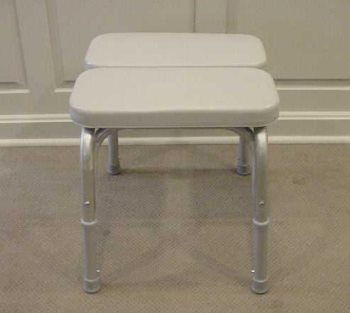 Leg Support
Item: PLR
Description: Padded leg support to elevate leg/s. Height adjustable.
Low back pain is common and can be helped with better posture.
These posture support backrest options help people by supporting the lumbar spine while sitting. The adjustable elastic straps on these products allows users to secure the rolls to chair backs and car seats. The strap also lets users attach and wear the roll around the waist. The strap is easily removed when not in use.
Use at a desk, in the car, and at home to ensure proper posture throughout the day. Great for recliners!