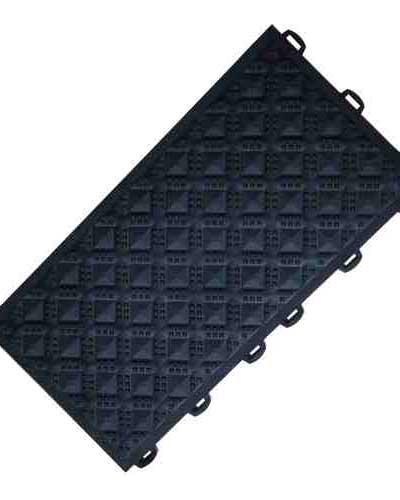 Anti Fatigue Mat EMCB1
Description: 10 x 20 tiles customizable to your desired size.
Edging ordered to size…yellow or black.9.38 per 20" piece
Price: $9.38 / 20″ edging
---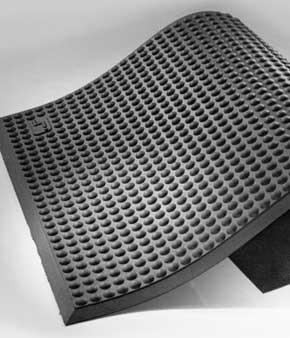 Anti Fatigue Mat WSWM
Description: Vigor WORKMATS are designed to provide a comfortable place to stand for prolonged periods of time. The nodular design forces feet and leg muscles to work even when standing still. This significantly increases circulation, reduces fatigue, and combats cumulative trauma disorders associated with standing occupations. Built to size.
Color: Black
Price: $15.08 / Square Foot
Truly ergonomic anti-fatigue matting systems reduce the cumulative trauma disorders commonly found in the standing workplace environment. Mats from Milagon feature Workmat TechnologyTM: The blend of scientific design and materials.
Applications: Ergonomic floor covering for factories, offices, laboratories, restaurants, canteen kitchens, workshops, government institutions, schools, gas stations, railway stations, airports, wholesale and retail stores, clean rooms or any stand-up work place.
Features & Benefits
Significantly increases blood circulation and reduces fatigue.
Combats cumulative trauma disorders associated with standing.
Elastic design forces muscles to move even when you are standing still.
High chemical resistance.
Easy to clean.
Manufactured in the U.S.A.
Custom sizes available.